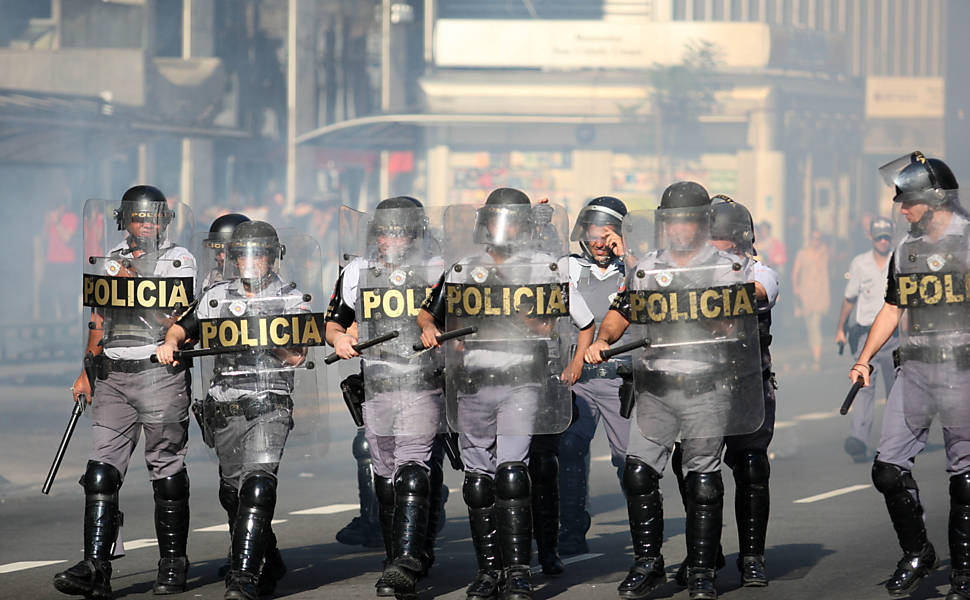 Today the news back "home" was heavy with the announcement that PC Simon Harwood would becharged for the manslaughter of Ian Tomlinson, a passerby at the G20 summit protests in London a couple of years ago who was pushed to the floor by police and ended up dying shortly afterwards. There has been considerable debate about the amount of police force allowed during civil unrest but this ne caught many people's eyes because the protestor was not actually a protestor but a newspaper seller who was apparently peacefully attempting to make his way home.
Back in my other "home" in São Paulo a peaceful march was planned for Saturday dubbed the Marcha da Maconha which demanded the legalization of marihuana. However it was banned and the organizers met with police and mutually agreed they would modify their march and instead march to defend freedom of expression with a view to promoting debate around drug policy. Somewhat strangely both sides agreed there could therefore be no mention of the word marihuana written or spoken at any point during the event by any participants or otherwise. Inevitably this was not fully upheld and the Policía Militar (PM) let loose. Take a deep breath, forward to about 60seconds in and watch:
Unlike the court proceedings the other side of the Atlantic, yesterday this was officially defended by a PM spokesman as entirely justified given that the protestors "were making an apology for drug use" So much for freedom of speech..
Different country, different era and a much more lighthearted situation but this very much reminds me of the now classic appearance by Frank Zappa on CNN's Crossfire in 1986 who bravely tried to defend the free use of "words" whilst being shouted down under a barrage of criticism including bizaare accusations of encouraging incest due his defence of what at the time was considered provocative music lyrics…